CWD 12th December 2020
The Feeney family enjoying the sunshine at last Sunday's club run at Shiralee.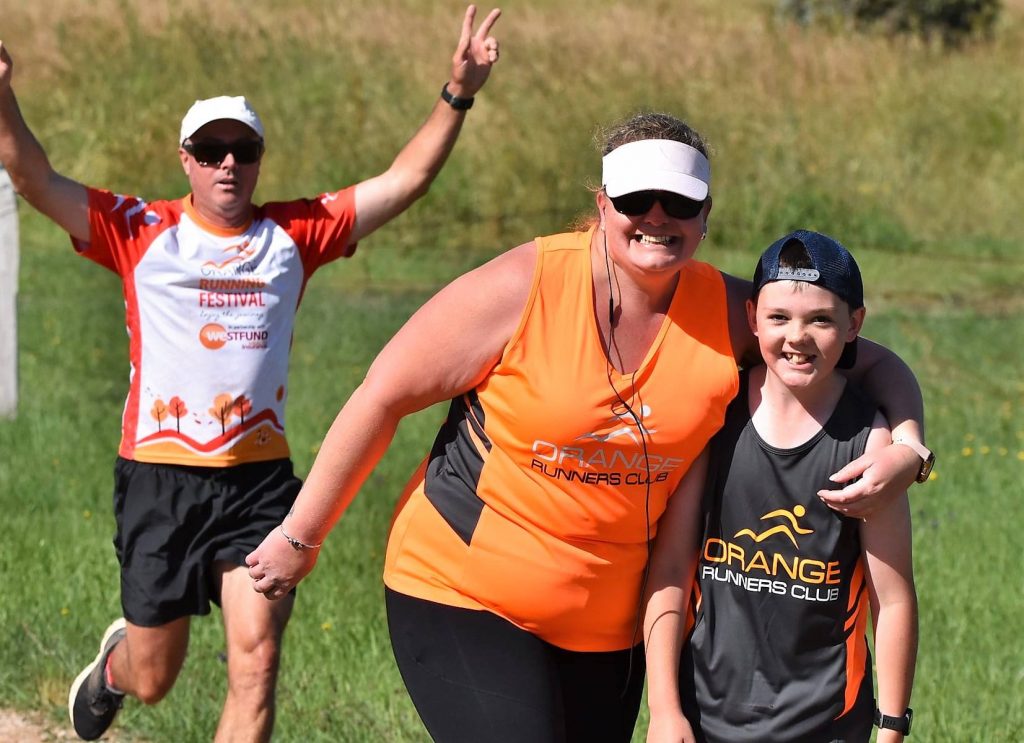 Kinisha Roweth reports:
The ORC Sunday club run was held at the testing Shiralee track with 77 runners taking on the undulating track, with some enjoying a leisurely walk, some running, and some being dragged along by a dog.
The leading runners over the distances were:
2km – Female – Lucy Jurd 10:19, Milla Jurd 10:55, Denise Quinlan 20:09.
Male – Jason Jurd 10:18, Michael Sharp 10:53, Blake Gleeson 10:54.
4km – Female – Katrina Smith 20:29, Alicia Anlezark 21:40, Sarah Passey 23:41.
Male – Peter Finlay 15:39, Iain McLean 16:14, Sam Harma 17:14.
8km – Female – Luisa Sims 43:00, Jane Fairgrieve 52:16, Kim Jarvis 52:16.
Male – Jack Taylor 35:12, Peter Hyde 39:20, Mike Cooper 41:24.
12km – Female – Ayako Kusui 1:02:48, Rhonda Jones 1:25:57, Karren Skelton 1:26:26.
Male – Brad Simmons 54:35, Joel Broadfoot 56:20, Eddie Feeney 56:42.
Wednesday afternoon at Elephant Park brought us a warm and sunny afternoon. We saw 80 starters complete one, two or three laps with the fastest runners over three laps being Chris Pooley 9:47 and Leanne Corcoran 12:33. Hot on Chris' heels were Peter Finlay 10:28 and Jack Taylor 10:31. Completing the top three ladies were Alicia Anlezark 14:17 and Pip Farquharson 14:21.
This week Personal Bests were recorded by: Benjamin Hill 18s, Phillip Mudge 4m2s, Mark Thomas 2s, Nikki Grant 8s, Chris Pooley 2s, Daniel Wallace 27s, Karren Skelton 49s and Samantha Pluymers 2m7s.
This Sunday's run (13th December) is at Botanic Gardens with a 1.6km lap, choosing to do it 1 to 6 times around.
A reminder, that you must start your run between 8:30 and 9am.
Upcoming Sunday Club runs:
December 20 – Elephant Park
December 27 – Bargwanna Road
Race briefs/announcements/presentations are still cancelled– this will instead be done via email and on the Facebook page.
Continue to check the website, Facebook and watch your emails for more information on all club activities and news.
Information provided by Kinisha Roweth.