CWD 5th September 2020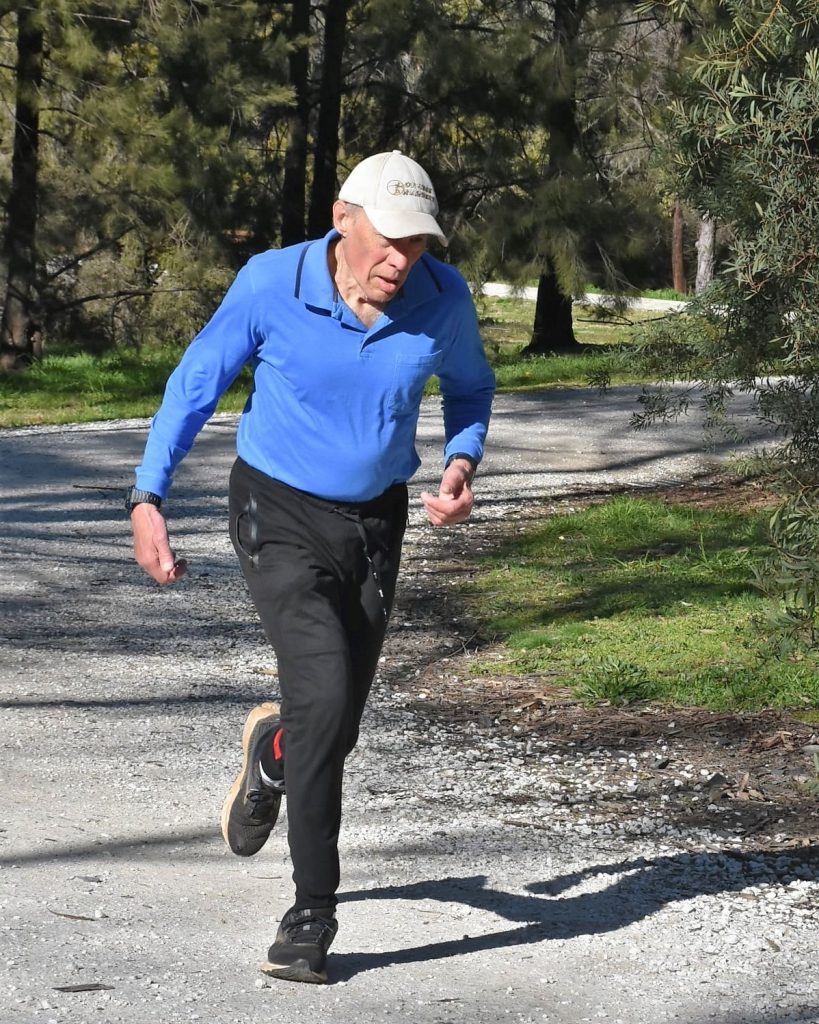 Kinisha Roweth reports:
After a change back to the Botanic Gardens for last Sunday's run, President Coops decided we would run the laps in reverse (clockwise) for a bit of a switch. It was fantastic to receive so much positive feedback about this change.
The leading runners over the one to six lap distances were:
1.6km – Female – Abigail Mclean 12:14, Ursula Wilson 12:26, Glenys Rosser 14:12.
Male – Gareth Thomas 12:25.
3.2km – Female – Amber Rich 14:01, Claire Gates 19:27, Anne-Marie Ryan 20:37.
Male – Michael Sharp 18:16, David Ross 18:36, Trevor Jones 20:50.
4.8km – Female – Bridget Cockburn 28:49, Kelly Jurd 29:30, Michelle Whiteley 29:39.
Male – Peter Finlay 20:58, Daniel Finlay 22:00, Greg Shapter 32:10.
6.4km – Female – Kinisha Roweth 30:59, Alicia Ross 32:59, Alicia Anelzark 32:59.
Male – Jack Daintith 24:20, Mike Cooper 31:43, Richard Hogg 36:33.
8km – Female – Judy Tarleton 1:01:50.
Male – Cameron Ross 38:42, Peter Regan 44:21, Russell Tym 53:18.
9.6km – Female – Leanne Corcoran 43:24, Ayako Kusui 48:45, Kim Jarvis 1:00:24.
Male – Iain Mclean 39:22, Daryl Roweth 46:46, Anthony Daintith 47:43.
At Elephant Park on a beautiful and warm Wednesday night, 45 starters took to the track completing 1, 2 or 3 laps.
Leading the Male runners, we had Jack Daintith 9:56, Joel Broadfoot 11:20 and Iain Mclean 11:23. Taking it out for the Female runners we had Leanne Corcoran 12:03, Kinisha Roweth 12:26 and Karen Mudge 14:40. Jack Daintith is still getting quicker knocking off another second this week to bring his PB down to 9:56. Also achieving PB's this week was Sarah Passey – 25 seconds off bringing it down to 16:10 and Frank Salmon-Meek – knocked 10 seconds off making his PB 17:06.
If you think you have some bling waiting for you, please check at your next run to see if one of the awaiting achievement medals has your name of it.
This Sundays run is at Spring Creek Dam with four distances marked out 2.4, 4.8, 7.2 and 9.6km. Please continue to follow the recommendations of essentially arriving, running and then going home, minimising the social contact. You can start your run between 8:30 and 9am.
Race briefs/announcements/presentations are still suspended at the moment – this will instead be done via email and on the facebook page.
There is still time to either join or sponsor "The Long Run" which is fundraising for prostate cancer during the month of September. Head to https://www.thelongrun.org.au/about-us for more information.
From now on if you haven't completed your membership and paid your fees and you turn up to a run your result will not come up on the system. So please insure you are up to date before you come to your next run.
Advertising for casual filling for the Secretary position on the committee – if you are interested in helping out, please get in contact with a committee member.
Continue to check the website, facebook and watch your emails for more information on all club activities and news.
Information provided by Kinisha Roweth.
Thanks Kinisha!