CWD 10th October 2020
New member Nicola Blore enjoying the run at Berrilee Forest last Sunday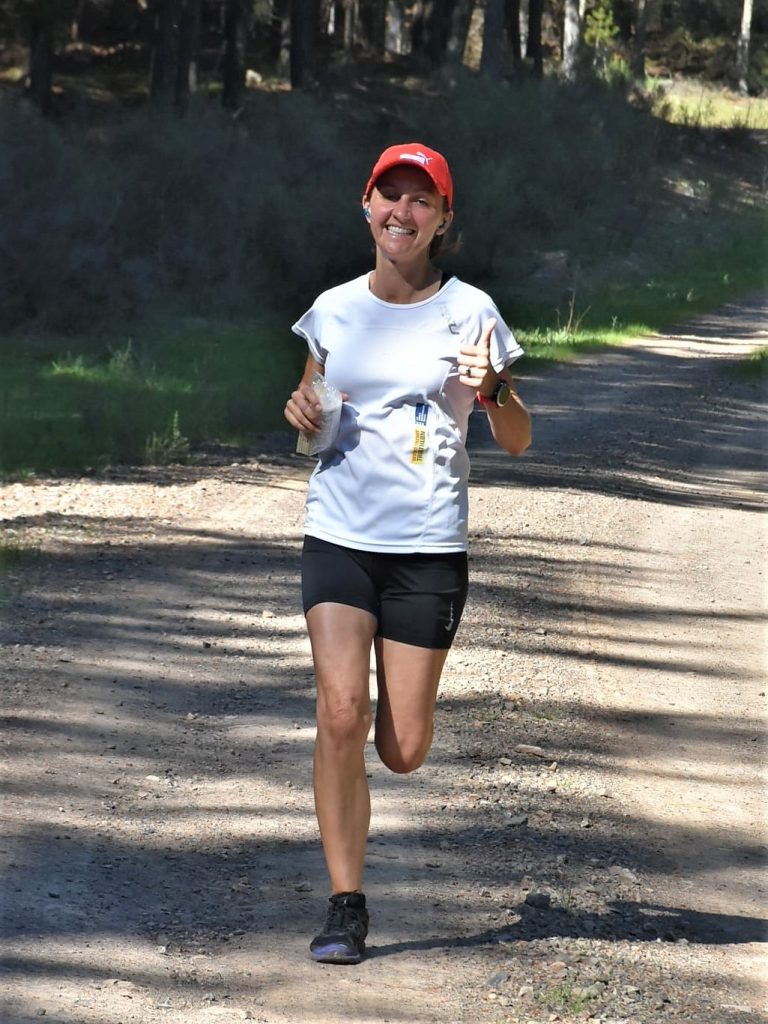 Kinisha Roweth reports:
Last Sunday we saw members head out to Berrilee to take on the big hill and the forest in fairly warm weather. The leading runners over the distances were:
2km – Female – Denise Quinlan 20:09.
Male – Gary Taylor 15:23, Brian Penrose 36:28.
4km – Female – Claire Gates 24:25, Kim Roweth 39:19, Anne Tym 39:19.
Male – Mike Cooper 22:15, Alex Irwin 22:33, Steven Wensley 23:37.
8.1km – Female – Kim Jarvis 53:07, Jane Fairgrieve 53:09, Claire Blair 56:43.
Male – Mitchell Essex 38:00, Daryl Roweth 41:42, Mark Thomas 42:18.
12km – Female – Nicola Blore 1:03:21, Luisa Sims 1:08:37, Alison Spurway 1:10:29.
Male – Alistair Merrifield 1:06:35, Paul Anderson 1:09:09, Andrew Mcardle 1:16:43.
At Elephant Park on Wednesday night, we had 54 members completing 1, 2 or 3 laps with a few light sprinkles of rain.
Top 3 for the males this week were: Rikky Bangert 10:24, Fred Bangert 11:29 and Mitchell Essex 12:19. Top 3 for the Female runners we had Leanne Corcoran 11:53, Lily Craig 12:59 and Nicola Blore 13:13. One PB was made this week by Claire Gates, Claire improved by 28 seconds getting down to 15:28.
This Sunday's run is at Clergate with 3, 5 and 10km distances marked out. Please keep an eye on the facebook page and your emails in case this is changed. Please continue to follow the recommendations of essentially arriving, running and then going home, minimising the social contact. You can start your run between 8:30 and 9am.
Upcoming Sunday Club runs:
October 18 – Bloomfield golf course (including a 14km for the Virtual City2Surf)
October 25 – Jack Brabham
Race briefs/announcements/presentations are still cancelled– this will instead be done via email and on the facebook page. We are looking at getting a notice board to be put up at runs with important info to see before/after you run.
The Orange Runners Club clothing shop is live for a couple more days until the 14th of October, head to https://www.registernow.com.au/secure/Register.aspx?E=40997 to put your order in.
Continue to check the website, facebook and watch your emails for more information on all club activities and news.
Information provided by Kinisha Roweth.