CWD 14th November 2020
Daryl Roweth and Ayako Kusui completing the Great Volcanic Mountain Challenge course at our Sunday club run last weekend.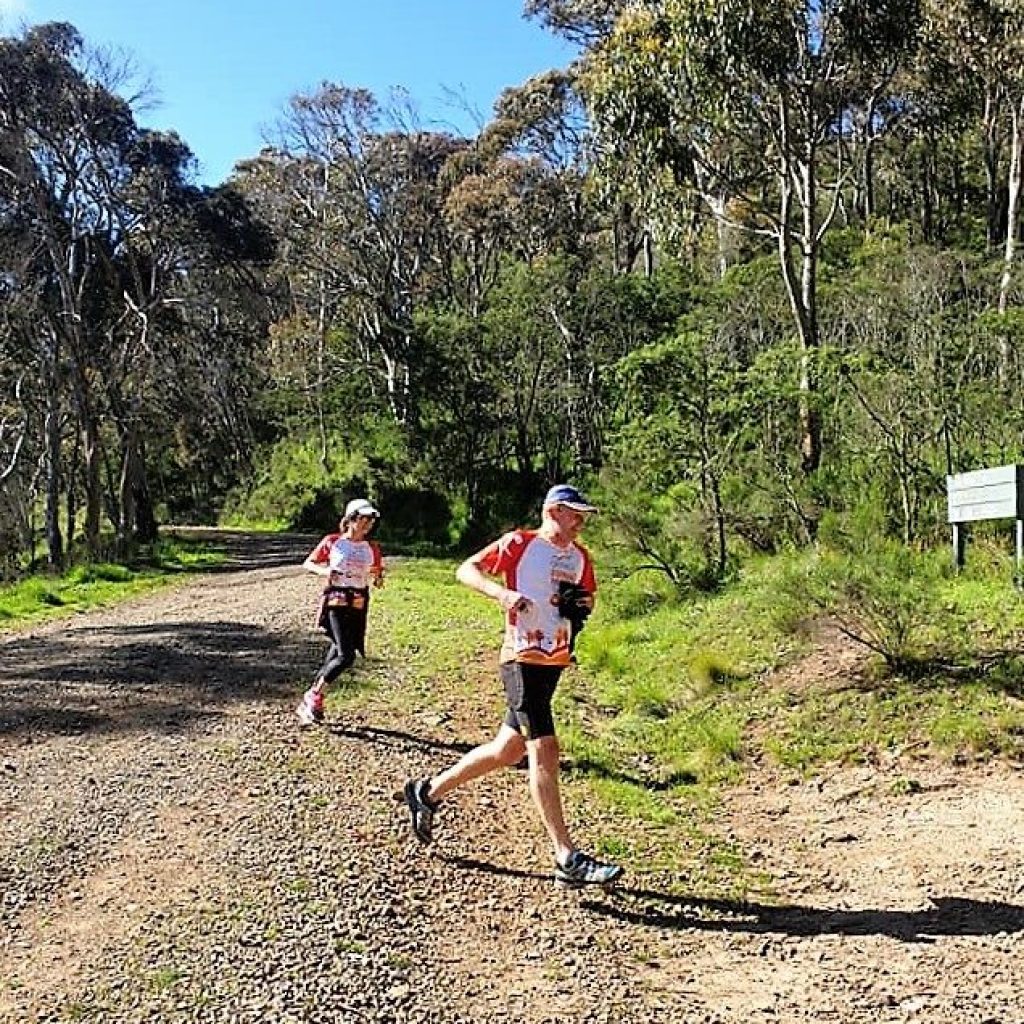 Kinisha Roweth reports:
Last Sunday was the perfect morning to get out for a run. We had 64 mountain goats take to the Pinnacle, with a number pushing all the way to the top to complete the Great Volcanic Mountain Challenge Course. Well done to all members who completed the normal 3, 5 and 10km distances and those that did the 11km route to the top of Mount Canobolas.
The leading runners over the distances were:
3km – Female – Justine Neville 28:25, Denise Quinlan 29:01, Fiona Montgomerie 31:50.
Male – Nick Irwin 18:04, Alex Irwin 18:09, Gary Taylor 20:33.
5km – Female – Bridget Cockburn 31:33, Sarah Passey 35:00, Claire Gates 35:29.
Male – Mark Thomas 26:07, Chris Brown 34:38, Bill Fairgrieve 36:06.
10km – Female – Jane Fairgrieve 1:11:12, Rhonda Jones 1:17:32, Maree Moss 1:17:40.
Male – Brad Simmons 52:09, Hugh Daintith 58:56, Oscar Meek 1:00:52.
11km (Great Volcanic Mountain Challenge) – Female – Leanne Corcoran 1:09:15, Ayako Kusui 1:20:15, Alicia Ross 1:22:00.
Male – Rob Bennett 51:46, Chris Pooley 56:22, Sam Collins 58:42.
At Elephant Park on Wednesday night, we had 79 members get out in the heat and complete 1, 2 or 3 laps. Top 3 for the males this week were Peter Finlay 10:34, Jack Taylor 10:39 and Rikky Bangert 10:46. Top 3 for the Female runners we had Leanne Corcoran 11:43, Pip Farquharson 14:32 and Kelly Gleeson 14:33. Special mention to Chris Pooley who did his first Elephant Park run but unfortunately covered a bit extra distance, doing his first two laps right down to the aquatic centre. Looking forward to seeing what time he can do, just doing the normal three laps.
Tomorrow's run is at Stagecoach Road. This is a beautiful run just out of town, although there may be a sharp pinch a couple of kilometres in. There will be 2, 3 ,5 and 8.5km distances marked out.
Upcoming Sunday Club runs:
November 22 – Gosling Creek
November 29 – Lake Canobolas
Please keep lunch time on Sunday the 20th of December free as we will be having Christmas get together/ presentation at Waratahs.
Race briefs/announcements/presentations are still cancelled– this will instead be done via email and on the Facebook page.
Continue to check the website, Facebook and watch your emails for more information on all club activities and news.
Information provided by Kinisha Roweth.