CWD 21st November 2020
New member Chris Pooley.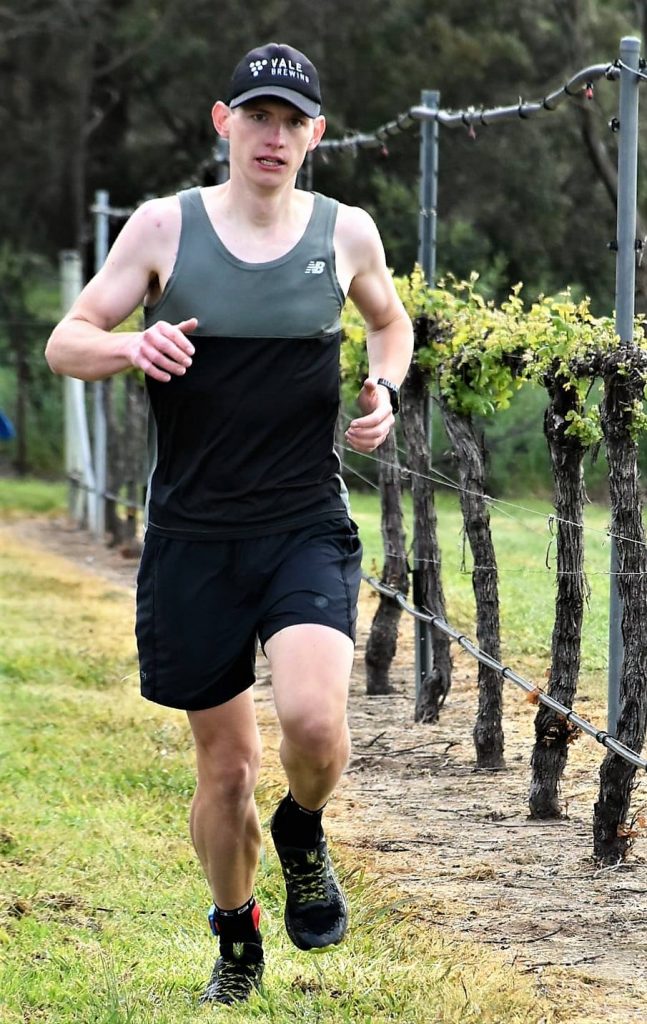 Kinisha Roweth reports:
To start off, Safety Officer, John Moss would like to remind everyone to bring their own water to our club runs and to also slip, slop and slap whilst getting out and being active. Doing this during our summer weather is especially important.
Last Sunday, we were out at the scenic, Stagecoach Road for a hot summer's day run. 67 members made it out of bed to enjoy their sweaty morning exercise.
The leading runners over the distances were:
2km – Female – Emily Meiring 10:52, Denise Quinlan 19:37, Judy Tarleton 25:25.
Male – Ricard Meiring 16:03, Jack Daintith 25:19, Clive Blore 29:40.
3km – Female – Charlotte Meiring 16:04, Justine Neville 29:04.
Male – Craig Penrose 18:18, Gary Taylor 19:26, Simon Lun 20:12.
5km – Female – Claire Gates 31:32, Sally Postma 32:12, Kim Roweth 33:46.
Male – Peter Finlay 20:20, Steven Wensley 31:04, Daniel Wallace 31:29.
8km – Female – Alicia Anlezark 44:43, Alison Spurway 49:40, Jane Fairgrieve 54:33.
Male – Iain McLean 36:56, Jack Taylor 37:47, Jai Anlezark 44:42.
12km – Female – Ayako Kusui 1:06:56, Nicola Blore 1:15:36, Wendy Chapman 1:22:03.
Male – Chris Pooley 49:54, Eddie Feeney 58:26, Mike Cooper 1:16:06.
On Wednesday night, we had an amazing turnout with 84 members heading to Elephant in the heat and completing 1, 2 or 3 laps. Top 3 for the males this week were Jack Taylor 10:13 (26 second PB), Rikky Bangert 10:19 and Peter Finlay 10:28 (1 second PB). Top 3 for the Female runners we had Leanne Corcoran 11:49, Lily Craig 12:22 and Alicia Anlezark 13:52. We had 5 other members achieving a PB this week; Hamish Hill 1:46 improvement, Madeline Hill 47 second improvement, Mark Thomas taking off 7 seconds, Belinda Feeney slicing off 55 seconds and Vivienne Barrett cutting down 30 seconds.
Tomorrow's run (22 November) is at the beautiful Gosling Creek with 2.3, 4.6 and 9.6km distances on offer. Reminder that you must start your run between 8:30 and 9am.
Upcoming Sunday Club runs:
November 29 – Lake Canobolas
Our Christmas get together/ presentation is booked for Sunday the 20th of December at 12 midday. The numbers are limited, and you must book and pay for you/ family in advance. Head to https://www.registernow.com.au/secure/Register.aspx?E=41584
Race briefs/announcements/presentations are still cancelled– this will instead be done via email and on the Facebook page.
Continue to check the website, Facebook and watch your emails for more information on all club activities and news.
Information provided by Kinisha Roweth.