CWD 16th January 2021
Alicia Anlezark powering up the hills last weekend at Berrilee Road.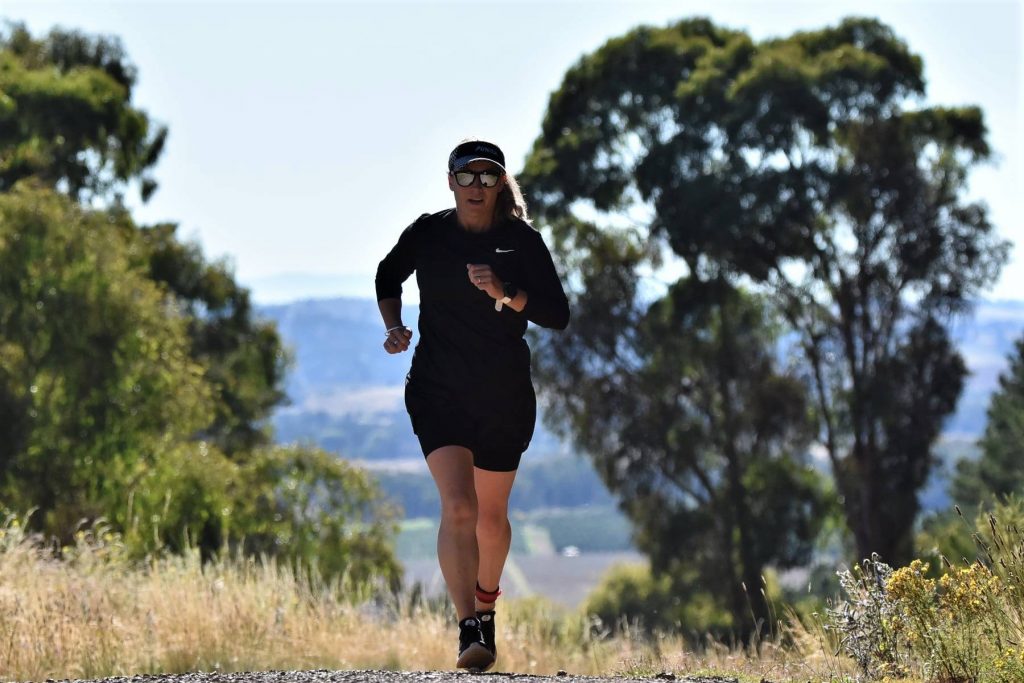 Kinisha Roweth reports:
Last Sunday, we had 68 runners/walkers come along to Berrilee Road. With it being a few members first time out there, they soon discovered the killer hill at the start. The morning brought us very humid weather, so this is a gentle reminder to make sure you bring a water bottle or two for before, during and after the run.
The leading runners over the marked-out distances were:
2km – Female – Alicia Anlezark 13:15, Chelsea Jones 17:34, Abigail McLean 18:09.
Male – Harrison Jones 12:37, Gary Taylor 14:54, Aaron Jones 15:26.
4km – Female – Penny Chandler 22:21, Karen Mudge 23:10, Claire Gates 25:08.
Male – Mark Thomas 16:57, Jared Sullivan 18:08, Mike Cooper 21:56.
8.1km – Female – Kim Jarvis 54:44, Jane Fairgrieve 54:47, Renai McArdle 55:12.
Male – Peter Finlay 33:54, Peter Hyde 40:28, Hugh Daintith 41:26.
12km – Female – Leanne Corcoran 58:41, Ayako Kusui 1:05:38, Jess Pooley 1:09:32.
Male – Robert Bennett 46:55, Chris Pooley 52:25, Iain McLean 54:52.
Wednesday afternoon saw 70 members head to Elephant Park to enjoy 1, 2 or 3 laps. Top three males: Peter Finlay 10:21, Jack Taylor 10:37 and Iain McLean 10:52. Completing the top three ladies were Lily Craig 13:32, Penny Chandler 14:36 and Pip Farquharson 14:47. Great to see some new faces and some old ones returning recently.
One personal best was recorded this week by the young Harrison Jones, knocking off 6 seconds to achieve 18 minutes for the 3 laps.
Congratulations to our achievement medal receivers this week: Sarah Passey with 25 runs and Tilly Thornton with 100 runs.
Tomorrow's run (Sunday 17 January) is at Clergate with 3km, 5km, 7.5km and 10km distances to be marked out. Also putting out a reminder that we are still operating under COVID-19 regulations. On Wednesdays, you need to start and finish your laps between 4pm and 5.45pm. On Sundays, you must start between 8.30am and 9am. On both days we still encourage members to arrive, run and depart.
Race briefs/announcements/presentations are still cancelled – this will instead be done via email and on the Facebook page.
Continue to check the website, Facebook and watch your emails for more information on all club activities and news.
Information provided by Kinisha Roweth.